DÜNYA
Baku, Ankara seek regional peace, prosperity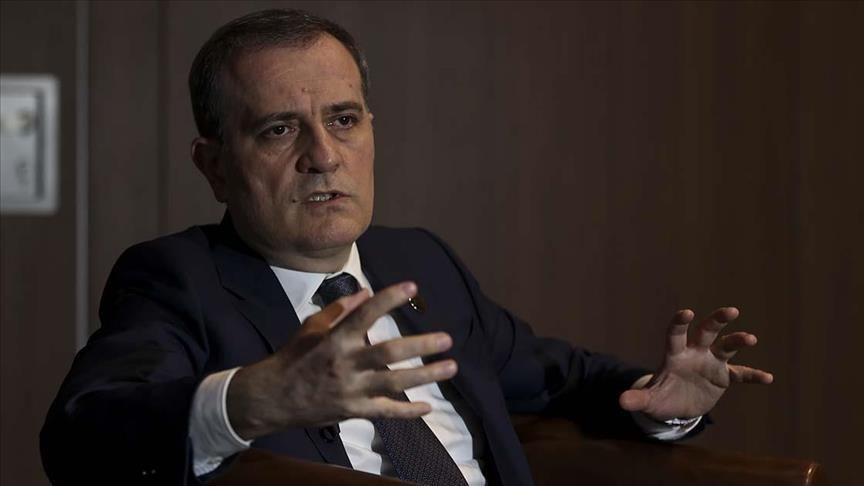 14 March 2022 10:00 (UTC+04:00)
0
by Vugar Khalilov
According to the news of Trend, the Minister of Foreign Affairs of Azerbaijan, Ceyhun Bayramov, stated that Azerbaijan and Turkey seek peace and prosperity in the region.
Bayramov said these words in an interview with the Turkish Anadolu Agency while attending the Diplomatic Forum in Antalya, Turkey.
"Baku fully supported Ankara's position, which is further proof that both Azerbaijan and Turkey aim for lasting peace in the region. Azerbaijan and Turkey's policy is not directed towards Armenia or a third country, our target is Turkey, Azerbaijan. and to achieve positive results for the entire region, including Armenia.
Bayramov reminded that for many years the occupation of Azerbaijani lands continued to be the main obstacle in the relations between Baku and Yerevan.
He added that after the resolution of the Karabakh conflict, Azerbaijan offered Armenia many options to improve relations between the two countries.
In addition, Turkey offered to improve relations with Armenia.
Bayramov emphasized that Turkey and Azerbaijan show sincere desire to improve relations with Armenia.
Commenting on the last Ankara visit of Azerbaijani President Ilham Aliyev (March 10), Bayramov emphasized that the leaders discussed bilateral and regional issues, the situation in Azerbaijan's Karabakh region, the Zangezur corridor and different aspects of the future of cooperation.
In addition, Bayramov underlined how Azerbaijan can contribute to Europe's energy security and where the talks with the European Union are. He emphasized that Azerbaijan is an important energy partner for the EU.
According to Bayramov, the EU's interest in Azerbaijan in meeting the gas demands of European countries has increased in the last year and the process continues.
—
Follow us on Twitter @AzerNewsAz