DÜNYA
Azerbaijan sends five-point proposal to Armenia on normalization of relations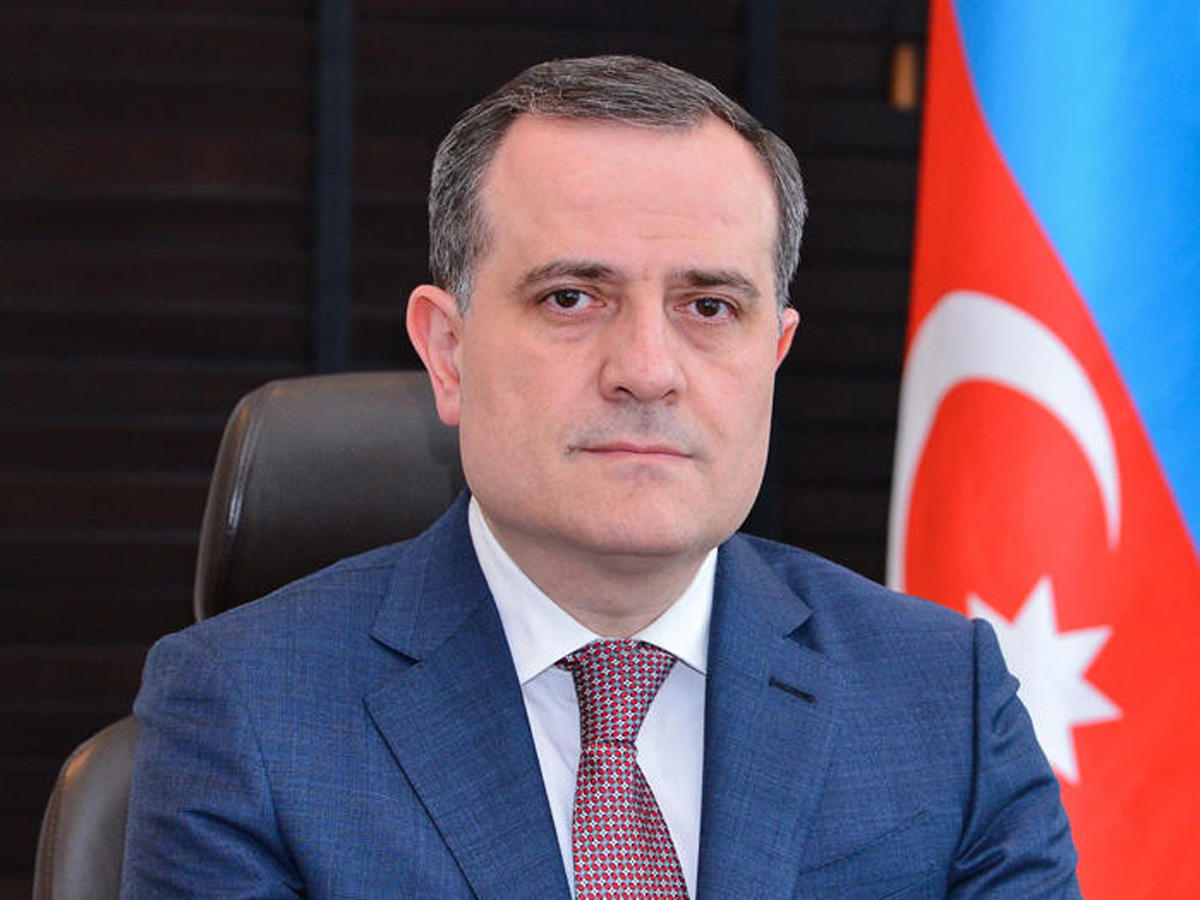 12 March 2022 11:32 (UTC+04:00)
817
Referring to Anadolu Agency, Trend, Foreign Minister Ceyhun Bayramov said that Azerbaijan sent a five-point proposal to Armenia to normalize relations and is currently waiting for a response from the other side.
"The message is: the occupation factor has disappeared. In this case, the Azerbaijani side is in favor of normalizing relations with Armenia, despite all the difficulties and problems of the past."
He stressed that Armenia has not responded to Azerbaijan's proposal for nearly a year.
The Minister noted that the Azerbaijani side recently sent a new offer to Armenia as a sign of goodwill.
"We proposed to the Armenian side some basic principles, including the normalization of relations between Azerbaijan and Armenia. We expressed our readiness to develop relations on the basis of certain principles. Armenia should take this into account and respond."
Bayramov underlined that if Armenia sincerely wants to normalize relations, this is a very good opportunity for them.
Armenia's reaction will be evident in the near future and of course we will take the necessary steps," he said.
He added that a one-page proposal was presented to the other party in which the basic principles were determined and suggested.
"If the Armenian side wants to normalize relations, it should immediately explain its stance against this proposal. However, I would like to state that all the principles mentioned in this document are the principles of international relations," he said.
He also stated that these proposals include the issue of drawing the borders between the two countries, which Azerbaijan has repeatedly suggested.
"The Azeri side offered to solve these problems, but Armenia always put forward preconditions. Preconditions for the start of the process are unacceptable. A group of bilateral cooperation should be formed and this group should start working. There are five main points. Our proposals consist of five points," he said.
The ceasefire agreement brokered by Moscow, signed by Baku and Yerevan on November 10, 2020, put an end to the six-week conflict between Armenia and Azerbaijan. The Azerbaijani army declared victory over the Armenian troops. The signed agreement forced Armenia to withdraw its troops from the Azerbaijani territories it had occupied since the early 1990s.
The peace agreement stipulated the return of the Armenian-occupied Kelbajar, Agdam and Lachin regions of Azerbaijan. Before the signing of the agreement, the Azerbaijani army had liberated nearly 300 villages, settlements, the city center and the historical city of Shusha.
—